*MONICA* post
**A Dietz Page**
( A member of The Meteoritical Society since 1994 )
Web Page Under Repairs ETC + - 2014
* Last Modification 05-01-2013*

Web Site Best Viewed @ 1600 X 900 Screen
All Pages Hand Written *Prehistoric FREEDOM FIRST Site*

Time: UTC

METEORITE & INFORMATION
(NEO)*Torino-Scale
Asteroid Misses Earth
)
Asteroid COLLISION 10-253 NASA Release
---
---

Mars Meteorite ALH84001
Antarctic Meteorite Newsletter Voll.1#1-34
---
Mars Today *(Daily Weather Updater)
Pathfinder gifs (Sunrise & Sunset)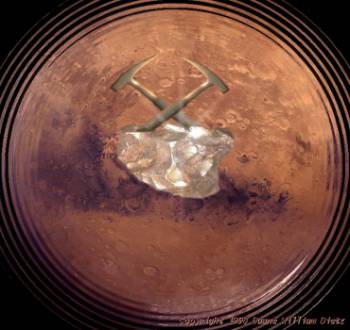 *** *Mars Polar Lander *** *Mars Pathfinder *** Mars Surveyor *** Mars Climate Orbiter
---
*WHAT IS A METEORITE*by Planetary Studies Foundation
PSF site
---
You might want to subscribe to the Pallasite Presses magazine. This mag is one of my favorite mags. METEORITE MAGAZINE*
Asteroid and meteorite photos available at this imformative site. .. Meteors,Meteorites and Impacts...
---

List of terrestrial impact crater locations. *IMPACT*
---
SUDBURY 1997,

Large Meteorite Impacts & Planetary Evolution (Aug.30-Sep.5,1997)
---




---
THE METEORITICAL SOCIETY**/** THE METEORITICS & PLANETARY SCIENCE
* HST * Latest Images from the Space Hubble Telescope
HST archives
<041699 HST Lunar Image 624K Project Galileo..*X
---
(Asteroid 433 Eros) NEAR Mission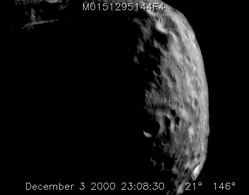 . . . N.E.A.R. Eros Close Animations (Moves)*
---
Astronomy links Images Viewing & Information

, Comets & Meteor Shower Information

CLEMENTINE ( D.S.P.S.E.) **Clementine Lunar Image Browser 1.5 Browser

*PM&MES* Planetary & Materials Exploration Server
---
(Down)Terrestrial Volcanic & Seismic Watch
---
Los Alamos Nat'l Lab (NADIR)
HAARP...High Frequency Active Auroral Research Program
HAARP Cams Haarp QTVR panorama363K TEST...HAARP Current or LiveTesting Announcements

S.C.Event

   .             .             .             .                      (04-22-2012 Fireball FALL) Meteorite fragments                                                 
                                                           scattered around Sutter's Mill,Ca.

  
Monterey Bay Nat'l Marine Sanctuary Exploration Center @ S.C.
Visitor Number #
All Rights Reserved
Copyright © 2013 Duane William Dietz

Meteorite & Information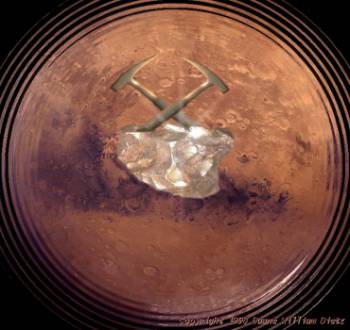 ---
---

All non digital images are taken with KODAK print film.
For sane viewing of this site use Amiga IBrowse    
or on any other OS platforms Camino, Firefox or
Safari like browsers. 


        

Supporter of the Amiga OS