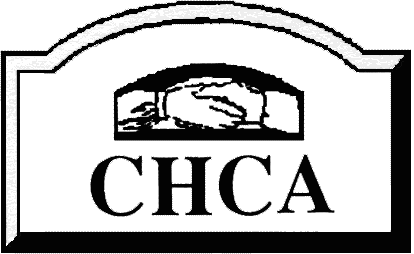 California Historic Cemetery Alliance

"Joining hands with the past...for the present and for the future."

Protecting - Restoring - Educating - Preserving

The Background
Many of our historic cemeteries are threatened by neglect, vandalism and development. Others are threatened by simply being forgotten and, as the tombstones and markers vanish, so essentially does any physical evidence of the cemetery. Property title might not even include the notation of a cemetery, even though its presence had been documented. Other historic cemeteries are simply being reused, with beautiful old old monuments destroyed and new burials over old.

The California Historic Cemetery Alliance (CHCA) was formed to assist in the networking of those people interested in protecting, restoring and preserving our historic cemeteries throughout California.

March 1999 marked the first gathering of the CHCA, which was formed under the auspices of the Sacramento Historic Old City Cemetery.

The CHCA is a &quotgrassroots&quot organization which meets every other month in Sacramento or at various cemetery sites throughout Northern California. Several members are already working with Assemblymembers and Senators to pass legislation to help protect these historic treasures. Oregon, Washington State and Texas already have State Commissions or Agencies to assist in the protection of historic cemeteries.
Legislation
The CHCA is presently working on State legislation to establish a State Historic Cemeteries Commission. AB1779 is in the Assembly and will go to the Assembly floor for a vote soon. To check on its status, click on the links below.
Membership
Minutes of Last Meeting
Recent News Articles
Photo Gallery
Please send photos of your historic cemetery. This is the place where you can illustrate both the devastating damage of neglect and vandalism, as well as successes in restoration and preservation. Acknowledge volunteers and show work in progress. A two line caption will be permitted with each photo. CHCA members will be given space preference, but all submissions will be given viewing time on a rotational basis.
Selected Links
Stolen Grave Markers and Headstones

Found Grave Markers and Headstones

Grave Marker and Headstone Repair
If you are in possession of a gravemarker or headstone which needs to be returned to its rightful place, please contact us and we will post a photo or pertinent information to try to locate its proper home.
Please help us by your support, to ensure that our pioneers, early settlers and other Californians are not buried and forgotten...we consider this a Grave Injustice.




Dr. Bob LaPerriere, Chairman

Please email us at:California Historic Cemetery Alliance
Please Sign Our Guestbook
If there are any problems with this page or its links, please email our webmaster:

Last updated: May 30, 2000