Click here to return to the Home Page.
&nbsp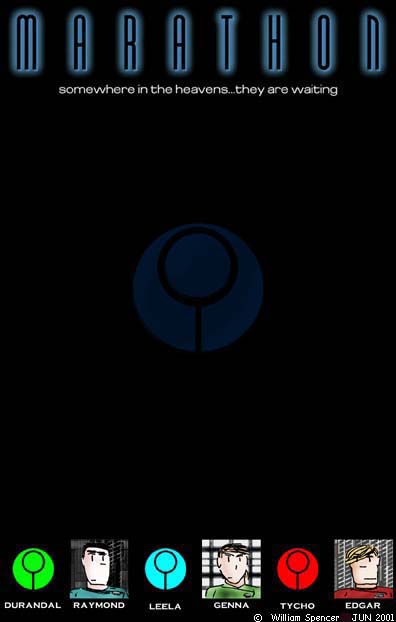 Friday, August 3rd, 2001
After procrastinating again, Page 5 and Chapter 1 cover are on-line. Now with new, improved page layout! (Bigger size, better word balloons.)
Chapter Jump

Page content Copyright 2001, William Spencer.
This material is unofficial and is not endorsed by Bungie Software. Marathon is a trademark of Bungie; all rights are reserved by them.