CONTRIBUTORS' NOTES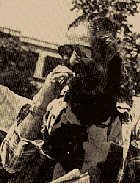 RON ANDROLA
Ron Androla
is in love.

you can find a lot more of Androla's stuff here.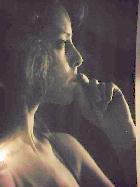 JOAN BARTON
Joan Barton lives in the Northwest, which works quite well
for someone who loves camping, hiking, tree hugging, and
other outdoor activities. Joan taught at a community college
for over seven years, and is currently in charge of special
projects and operations for the Staff Training Section of a
state agency. Her academic interests include the new
science, education, learning and change in human systems.
Joan's poetry is anthologized in Poetry Cafe; the selections
in this issue of Zero City are from her forthcoming book,
Songs to the Full Moon.







JANET BERNICHON
Janet Bernichon is widely published as a poet and artist,
and is a frequent contributor to Zero City publications. Her
art in this issue of Zero City illustrates the poetry of several
contributors. Janet works as a Registered Nurse in Long Island, NY.
Her poetry site, Portraits, includes selections from her
latest book, Venus Is Broken. Janet is also Graphics Editor
of EARTH SUCKS.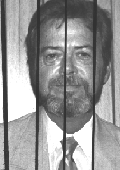 JIM CHANDLER
Jim Chandler currently lives in Tennessee, where he works as
a journalist. He edits Thunder Sandwich mag on-line, an
extension of his mid-eighties underground 'zine. His poems
and stories have appeared in numerous publications
over the years. Jim did not explain why he appears to be
behind bars in the photo he sent, though you must admit
he does appear to be guilty of something...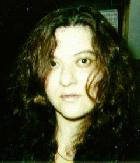 KATRINA CRAIG
Katrina Grace Craig, aka Katja, says, among other things:
"i write poetry. i build houses out of lego. i have a thing for jean
reno. i am short. i paint. i love to drive but i don't have a car. i
have too many friends named robert. i can sing. i have a
beautiful sister. i've been to 6 continents. i spend too much
money on cds and books. i have eleven toes. i am tattooed...."
For more such information, visit her website, fallen from grace.
Brought to you by the letter k.






DEAN CREIGHTON
If you ask Dean Creighton for a bio, here's what you'll get --
"Creighton lives in Northern Michigan where he suffers under the
delusion that the creative act can be distilled into a form of mother's
milk, and continues to search out likely teats." In fact, Creighton
runs Smiling Dog Press, does the highest quality poetry
printing and production in the small press, and is a widely published
poet. Dean is also known as one hell of a nice guy, though he
admitted after he took out a local mailbox on a recent snowy day,
"all I can think about is going out and getting another one."






RUTH DAIGON
Ruth Daigon was editor of Poets On: for twenty years until it ceased
publication. She won "The Eve of St. Agnes Award (Negative Capability)
1993. Her poems have been widely published: Shenandoah, Negative
Capability, Poet & Critic, Kansas Quarterly, Alaska Quarterly, Atlanta
Review, Poet Lore, Tikkun....Internet e-zines include Ariga, Crania,
Cross Connect, Zuzu's Petals, Switched On Gutenberg.... also
Poet-Of-The-Month on The University of Chile's Pares Cum Paribus
(an "E" chapbook in English and Spanish). Her latest poetry collection
is Between One Future And The Next (Papier-Mache Press) 1995.
About A Year (Small Poetry Press in 1996), Gale Research published
her autobiography in their Contemporary Authors Autobiography Series,
1997 and she has just won the Ann Stanford Poetry Prize, 1997
(University of Southern California). Her website: Ruth Diagon.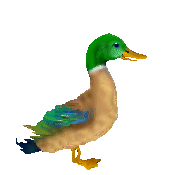 LENNY DELLAROCCA
Lenny DellaRocca has had more than 100 poems
in literary journals since 1980, including Nimrod, Poet Lore,
Wisconsin Review, Negative Capability and Seattle Review.
He founded South Florida's premiere poetry reading, The
Electric Chair and Random Acts, a nonlinear performance
troupe of interdiciplinary artists. He writes for a newspaper.
At 43, he is married and lives with his wife, Janet and two
cats, Poopsie and Tiger, in Delray Beach, Florida. Lenny
likes ducks.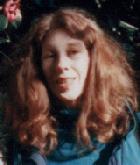 KIM HODGES
Kim Hodges recently returned to the Portland OR area
after living in Kennewick, WA for a number of years. Her
studies have included graduate work in linguistics. She
participates in rec.arts.poems and other internet poetry
groups, and is a member of Coyote Canyon Poets. She
was co-founder of A Small Garlic Press and the online
poetry zine Agnieszka's Dowry. Publications include
CrossConnect, Hawk, the Zero City Anthology, The Free
Cuisenart, Arts Dialog, Talus and Scree, and InterBang.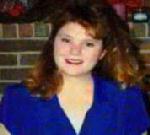 HEATHER IGERT
Heather Igert describes herself as "Mistress of addictions to
crochet, sand volleyball, Bing cherries, rhubarb pie, Scrabble,
and a lovely man named Brian Noggle. Favorite new musical
discovery: Dar Williams. I have half a Master's degree in
something (by hours) and work for the University playing with
Human Resources data and packaging the output into
something palatable. I share my home with two male cats,
John Galt and Tristan ( I am his Isolde), and two male roommates
(Adam and Kevin...or Amanda and Karen to my grandmother).
Likely to frame my own poetry and dance by myself at a club."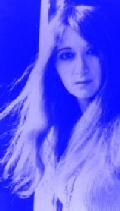 LYN LIFSHIN
Lyn Lifshin is author of more than 100 books, and has edited
four anthologies of women writers. Her new website, lynlifshin.com
includes sample poems from her most recent book, Cold
Comfort, published by Black Sparrow Press, and poems
from four other books, as well as photos, graphics, links and
interviews. Winner of numerous awards including the Jack Kerouac Award for her book Kiss The Skin Off, Lyn is the subject of the documentary film Lyn Lifshin: Not Made of Glass.
Thousands of Lyn's poems have been published worldwide; her
work has been included in virtually every major anthology of
recent writing by women..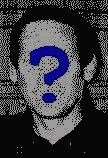 B. Z. NIDITCH
B.Z. Niditch's 10th collection of poetry is Insomnia, from
Paisley Moon Press. His poetry appears in Columbia:
A Magazine of Poetry and Prose, The Literary Review,
Denver Quarterly, The Olympia Review, International Poetry
Review, and elsewhere. He is the Artistic Director of
the Original Theatre in Brookline, MA. A variety of poetry,
prose and drama by B.Z. Niditch is available at
KASPAHRASTER.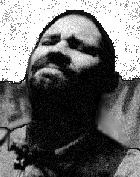 RAINDOG
Raindog lives in San Pedro, CA. Doing graduate work
in the School of Hard Knocks, he is considered (by some)
to be a Road Scholar. He has stumbled down the backroads
and mean streets of Los Angeles for 47years. A student of
the Meat (Bukowski) School of poetry, Raindog has recently
begun to write Micro Fiction (1000 words or less). He has
six books of poetry and has been published in many mags,
zines & E-zines. He also edits & publishes the LUMMOX
Journal, a monthly small press mag that examines the
creative process thru interviews, articles, commentary &
reviews, now in its third year. Raindog fixes things for a living.
Raindog's website: CrossRoads













&copy 1998

Back to Zero City Poetry Page.




Greetings/Comments/Suggestions: Contact Zero City Press.