DE EXPECTORATIONE:
A Rediscovered Thesis for Moral Education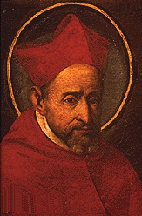 I. NATURE AND SALIVATION
Nature relies on salivation but salivation depends on Nature, which alone gives it providential dispensation.
A. The Ends of Salivation.

Human saliva is a precious fluid furnished by the generous Providence of God and dispensed through means of natural excretory glands situated in the buccal orifice of both men and women. The sole natural function of saliva consists in facilitating the human organism's lawful achievement of ingestive and digestive processes to the end of maintaining and preserving human life (ens finis). Such is the unique and lone function of salivation as designed by Nature and intended by God.

B. Frustration of Salivation.

Salivary perversions constitute an offense against Nature and are by ipso facto alone gravely sinful. The Holy Scriptures hold this category of sins in great abomination.
II. SALIVARY CONTINENCE
Salivary continence is licit within the marital and celibate state.