PETER & DONNA THOMAS


260 Fifteenth Avenue Santa Cruz CA 95062 (831) 475-1455


Classes and Exhibits & Lectures
Scroll down listings are chronological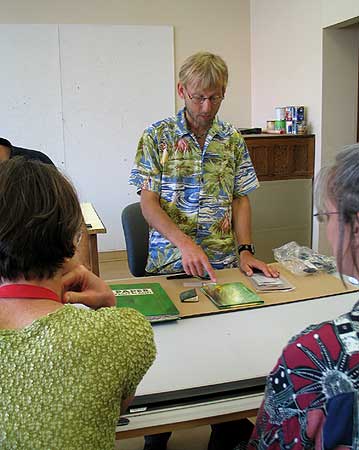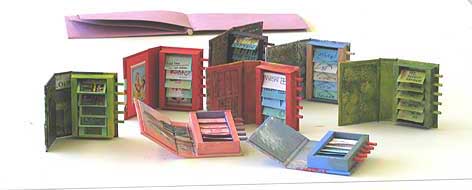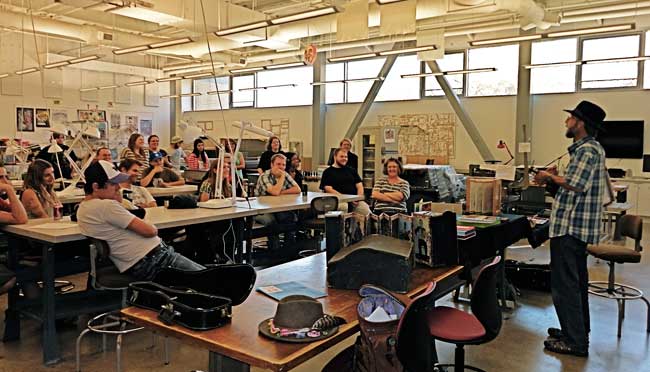 These listings are by date with the future at the top of the list. Scroll down to find what is happening now.
January 14-16, 2016
Paperworks. Tucson, AZ http://www.paperworks.info
The Miniature Book and the Book Artist. This workshop will focus on small/tiny books and various ways to tailor binding techniques to that scale. The workshop will begin with a brief presentation showing a collection of 50 miniature books (3 inches and under, made between 1790 and today). Peter will discuss the history of the miniature book and their place in the modern Artistsí Book movement. We will then proceed to make miniature books. Each day Peter will demonstrate how to make one or two innovative miniature book binding structures he and Donna have developed, and then time will be allocated for creating your own books. During these demonstrations Peter will cover the basics of folding and sewing paper to make the text blocks, and then the basics of adhesive and non-adhesive binding techniques to make both case and panel bound books. He will also challenge more advanced students to create unique variations of these bindings and will guide them through that process. Participants will be encouraged to add text to their books, so bring artist supplies like paints, pens or rubber stamps and "miniature" text ideas - like a favorite quote or haiku. When the class is over everyone will head home with a small portfolio of beautiful tiny books.
March 27-April 2, 2016
John C Campbell Folk School. Brasstown, NC https://classes.folkschool.org/class_details.aspx?pk=18454
Beginning Ukulele.
We will traveling around the country as the "wandering book artists", teaching classes, giving lectures and making books. Events are listed on blog we are keeping for the trip.
http://wanderingbookartists.blogspot.com/

---